Veterans Day Review at Benedictine College Prep
The title of this week's post was from the speech given to the Cadets on Friday. Veterans, Alumni, and Parents were invited to see the Cadets in "formation" as well as hear a message from a guest speaker. Stories about former cadets and their achievements were shared and, unfortunately, former students who lost their lives serving their country. "All gave some, some gave all".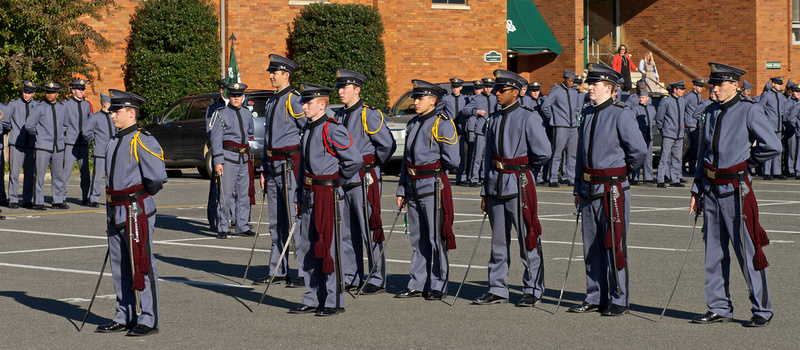 Interesting facts shared about the number of Cadets who are now attending the US Military Academies, VMI as well as ROTC programs at State Universities.
You can't help but feel inspired when you see all those young men in uniform being "reviewed" by BCP's faculty as well as the Veterans who were in attendance (a neat tradition I think).
I'm starting to see the appeal that this experience (Benedictine) has for Jacob. He's a sophomore (but his 1st year at BCP) and already talking about which options interest him the most. "No question" he says in terms of attending a college with an ROTC program. He's in the Color Guard carrying the Virginia Flag below.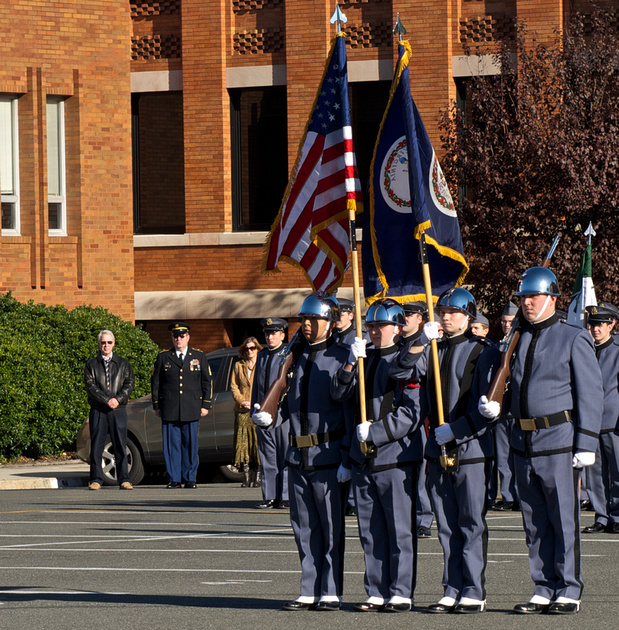 As you can imagine, this is not your average High School experience. Grateful that he chose this as "what he wanted"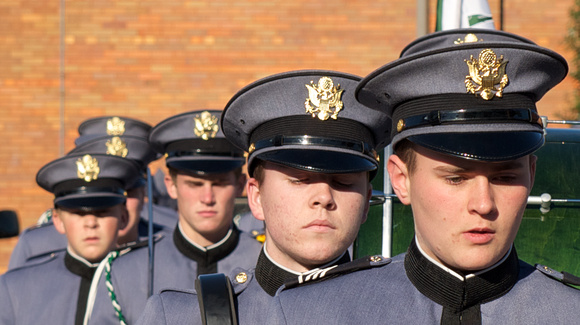 I've always appreciated Veterans Day but I don't think it's ever held the meaning
that is does now.
Thank you Veterans!